Introduce TapFire, a new influencer marketing platform for SMEs, to the marketplace, combining a brand intro with education and lead generation.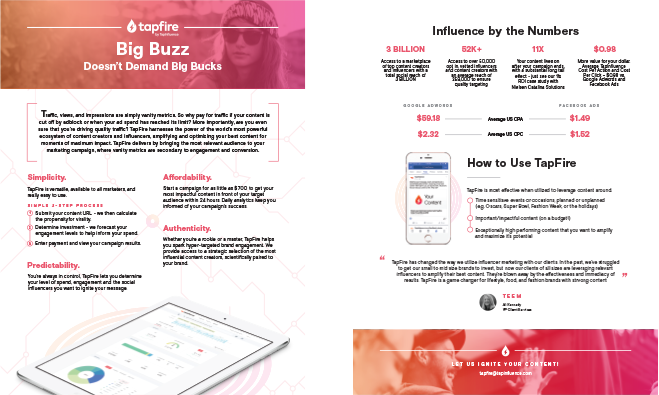 Defined brand positioning, messaging and launch strategy. Researched, scripted and produced an introductory explainer video.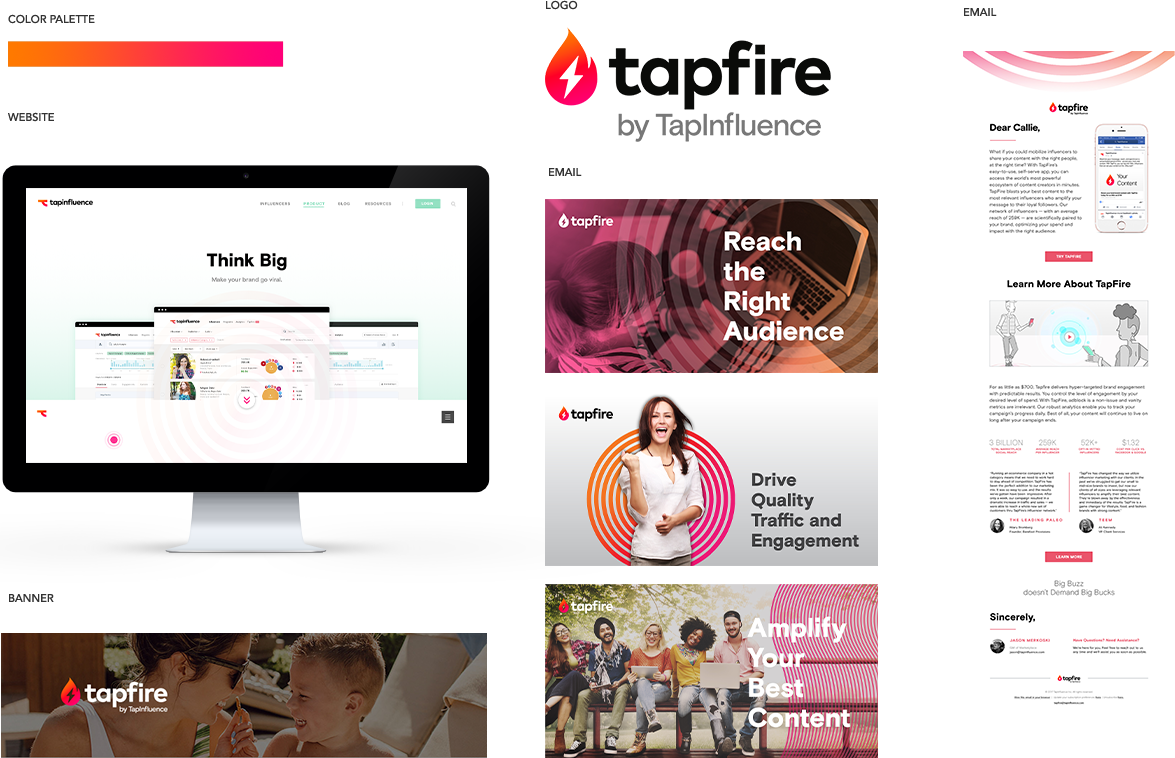 A highly successful product launch making TapInfluence's premium platform benefits accessible (and understandable) to small and mid-size brands for the first time.