Refresh a 40-year-old brand to build trust among a younger, trendy, 'New Boulder' audience.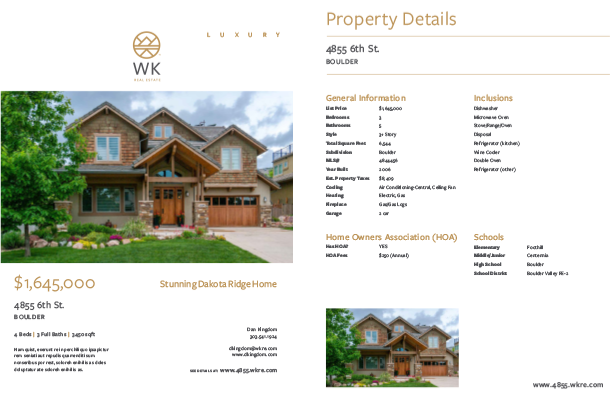 Conducted competitive, real-estate industry research and internal interviews leading to new brand messaging, brand platform, identity, and all sales and marketing materials used by 100 agents.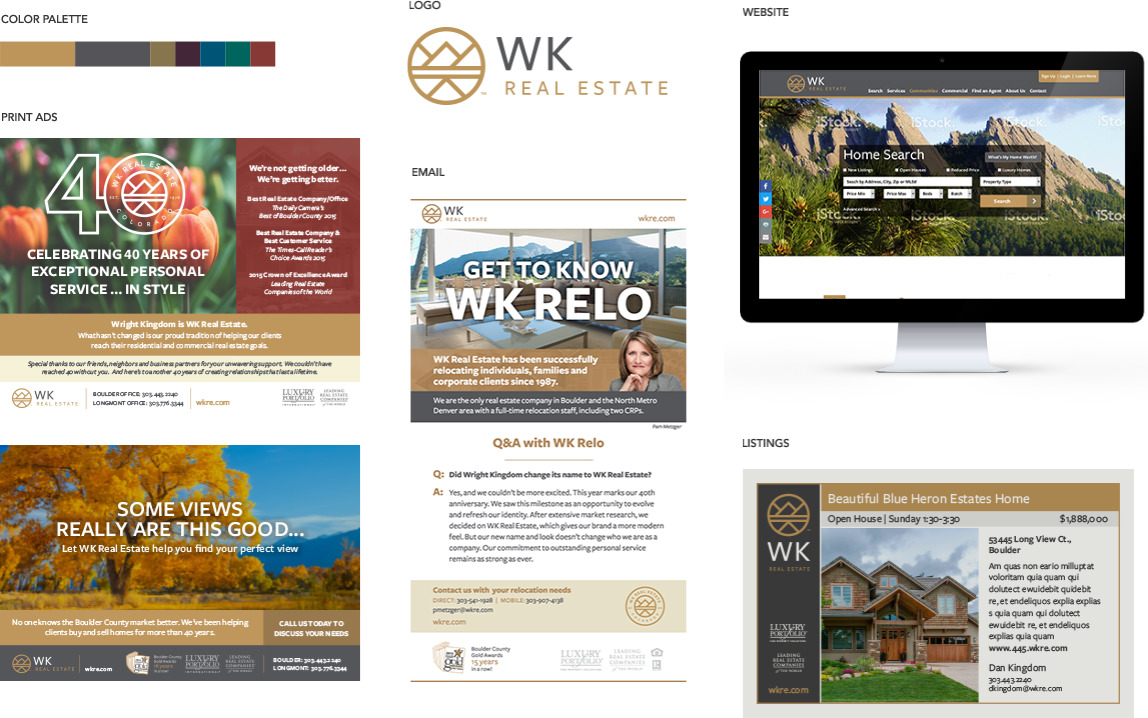 Received 1st place recognition for business cards, letterhead, specialty luxury portfolio marketing, and referral promotions at the 2017 "Leading Real Estate Companies of the World" conference in Miami. Earned the relocation of several top-tier agents to WK based solely on the upgrade to their image.