Craft compelling new messaging, launch a new website, and execute ongoing lead-generation marketing to drive growth for this SaaS company in the HR Tech space.
In-depth audience insights, combined with strategic positioning, messaging and journey mapping. Full SEO, content creation and development for a new website, plus video production, asset design and event support.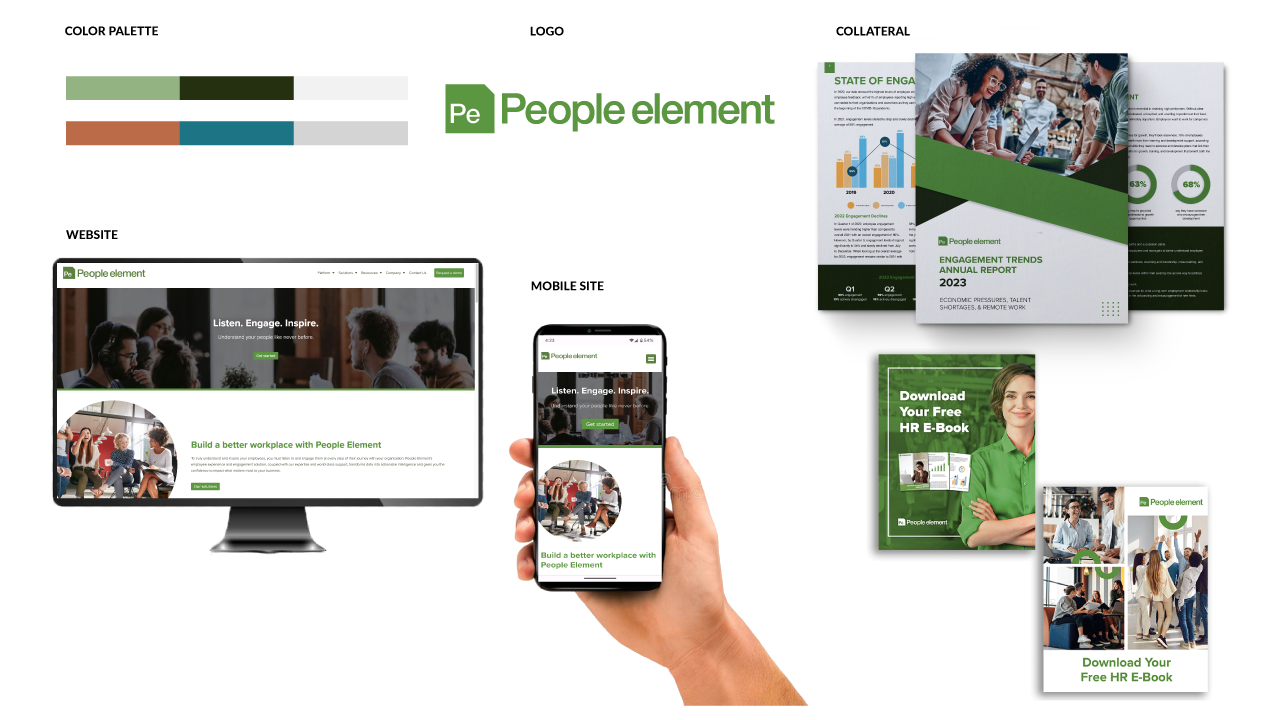 50% increase in lead-generation and website traffic, and TEEM continues to optimize our campaigns and look for new opportunities for growing People Element's business as a challenger in their market.