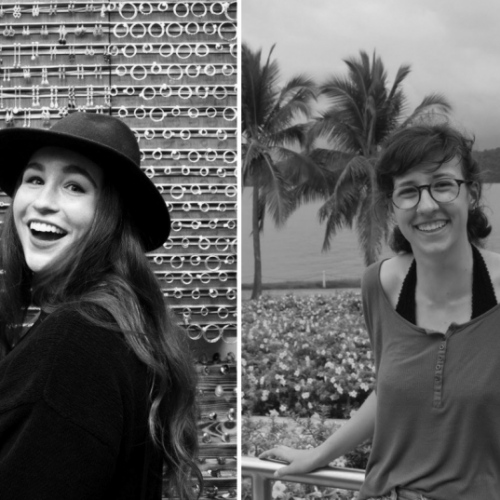 13 Jun

Welcome our newest TEEM members!

Two new graphic design interns have joined the TEEM for this summer, and are excited to introduce themselves!
Gabrielle Storey
My name is Gabrielle Storey, but most people call me Gabby. I am a 21- year- old student pursuing my undergraduate degree in Advertising with a minor in Multimedia Design at Pepperdine University in Malibu, California.
I have an ever growing passion for creativity, originality, and having a whole lot of fun along the way. Each day, my fire for creativity is fueled by the power of good design and its ability to inspire, impact, and bring people together in the most unlikely ways. To put it in short, I'm a creative gal fueled by many cups of coffee with too much creamer and a whole lot of passion and joy.
What is your most useless talent?
I can jump rope while pogo sticking. I developed this skill while auditioning for a movie role back in my middle school days. My acting career was definitely short-lived, but I plan to carry my pogo sticking skills with me indefinitely. After all, you never know when you might need them.
Analise Iwanski
My name is Analise Iwanski, and I am born and raised in Colorado, pursuer of high altitudes, and design enthusiast. I am currently a student at CU Boulder, studying Media Design, as well as pursuing minors in Leadership and Technology, Arts, and Media.
Along with being a graphic design intern with TEEM, I am a graphic designer for CU Presents and take on projects as a freelance designer. Outside of the world of design, I am an avid swimmer and part of the CU club swim team, and I am passionate about getting outdoors and traveling. I fully intend to someday brand myself as a "Global Graphic Guru."
What is your most useless talent?
I can blow underwater bubble rings, which I learned was a must-have talent for keeping busy in between sets on the swim team. I'm still trying to get good enough to swim through the rings, but you can always find me at the rec center pool practicing.