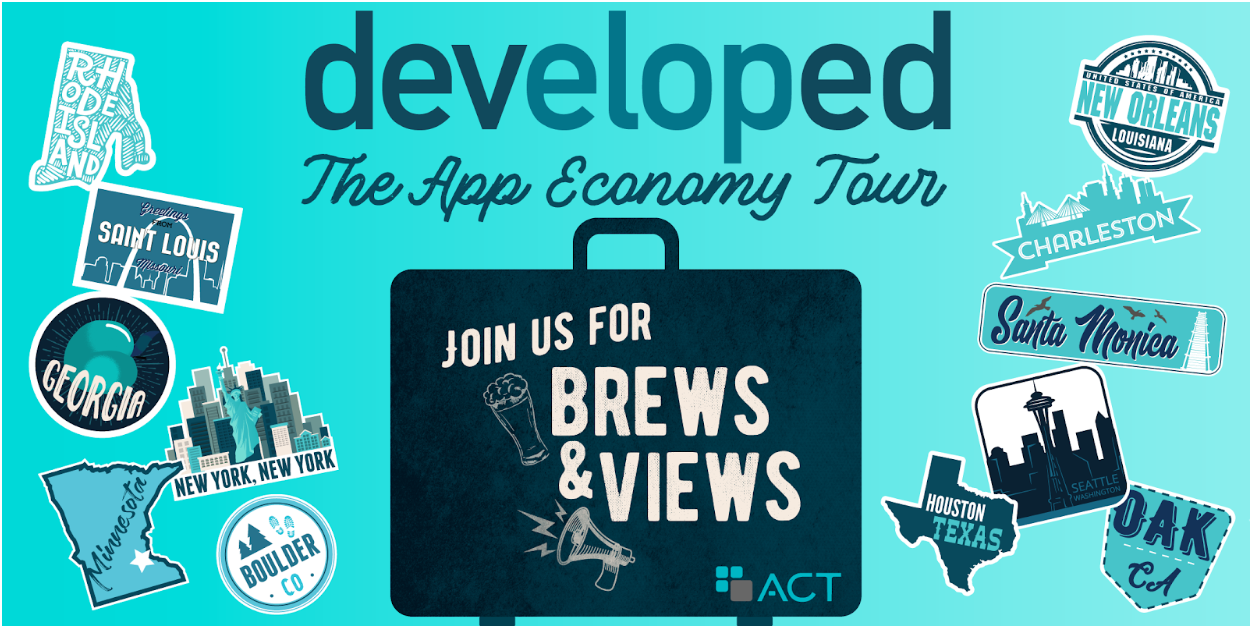 Developed: The App Economy Tour was hosted by ACT (the App Association) in cities across the U.S. throughout 2019 and 2020. I was honored to be included as a panelist for the Boulder, Colorado Developed event. Last week, in Washington D.C., the Developed Tour culminated in 2 days of advocacy on Capitol Hill, with a dozen members and presenters meeting with lawmakers and observing testimony from Morgan Reed designed to ensure that the voice of small businesses in the App Economy is heard on key issues.
If you don't know ACT, they are a trade organization representing more than 5,000 app and infotech companies across the mobile economy, a $950 billion ecosystem. Members are located around the world, in all 27 member countries of the European Union, and in all 435 congressional districts of the United States. ACT advocates for an environment that inspires and rewards innovation, and provides resources to help members leverage intellectual assets, raise capital, and create jobs.
Developed was a series of events that brought entrepreneurs, business leaders, experts, and officials together for discussions on next-generation apps, mobile solutions, and the app ecosystem as a whole. 
Don't envision a dry, boring lecture, though. Developed events included brews, eats, networking, expert panels, and eye-opening discussions on best practices, industry regulations, and innovative tools. Locations on the Tour ran the gamut from Charleston to Rhode Island to New Orleans. The Tour included Seattle, St. Louis, Oakland, Houston, Santa Monica, Boulder, New York and the Twin Cities. Whew!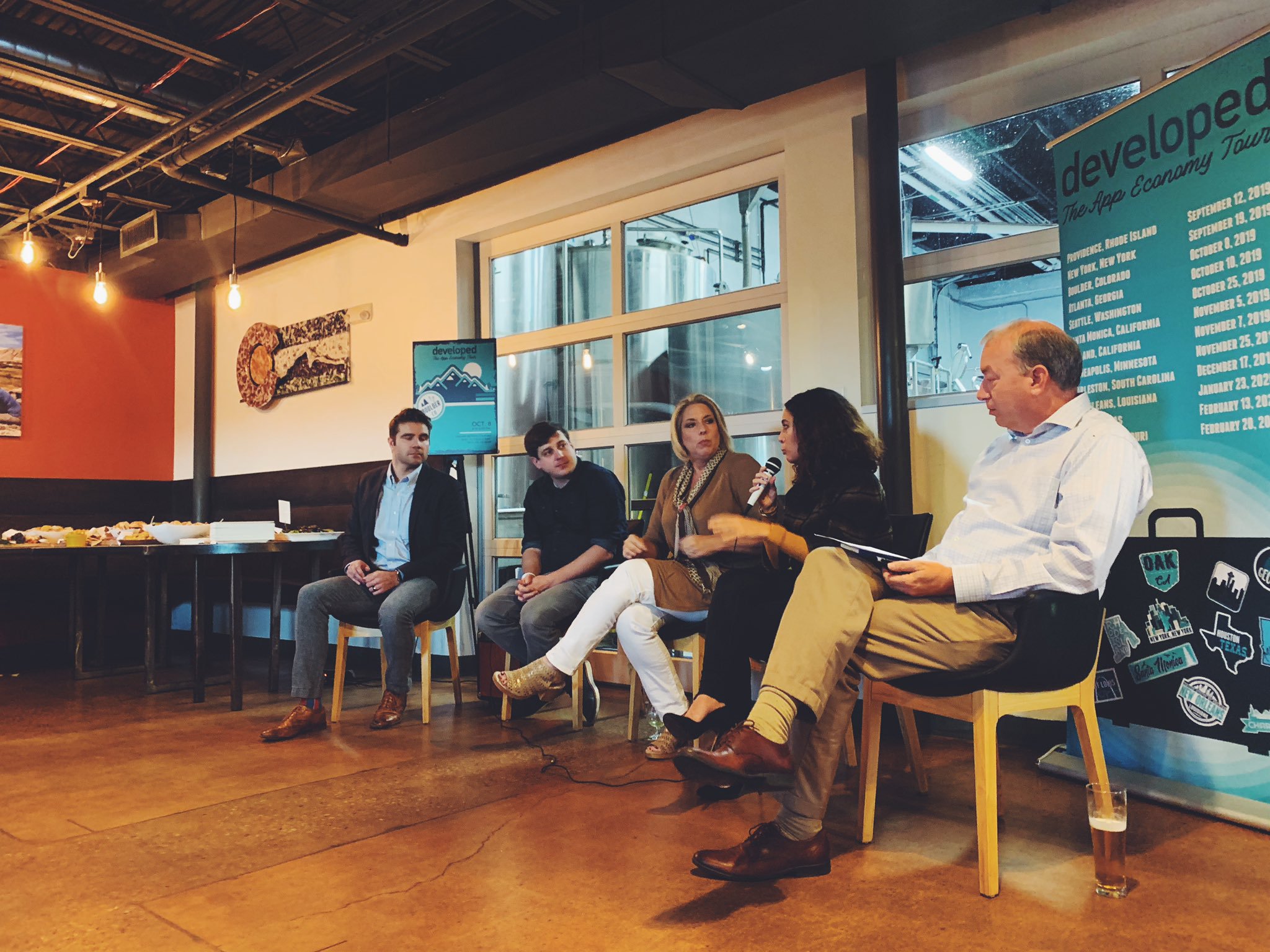 Our Boulder event held in October at Upslope Brewing featured yours truly, as well as Jon Carroll, CTO at Sphero, Andrea Orrego, CEO at Atelier Home Design App, and Andy Merritt, State Director for Senator Cory Gardner.
For last week's 'Finale' of the Tour, when we took to the Hill to share feedback and insights gathered from App Economy companies around the U.S, I had the pleasure of meeting with staff members for Representative Joe Neguese (Colorado), Representative Ken Buck (Colorado), Representative Ted Lieu (California), and Senator Diane Feinstein (California). 
Conversations focused on our personal stories, as well as ways our own businesses use platforms and apps to succeed. We also shared perspectives on the impact that legislative decisions can have, addressing things like national privacy regulations (I prefer national leadership to a trove of confusing state-level regs), and self-preferencing (it can be bad, but overall platforms make the tech world go 'round and are our friends!), and the EARN IT Act.
As an entrepreneur, it's important to be proactive in governance and take a leadership role in industry direction. It's easy to get bogged down in the day-to-day operations of your business, and lose sight of the big picture. But the only way Washington can work in our best interests is to KNOW WHAT OUR BEST INTERESTS ARE!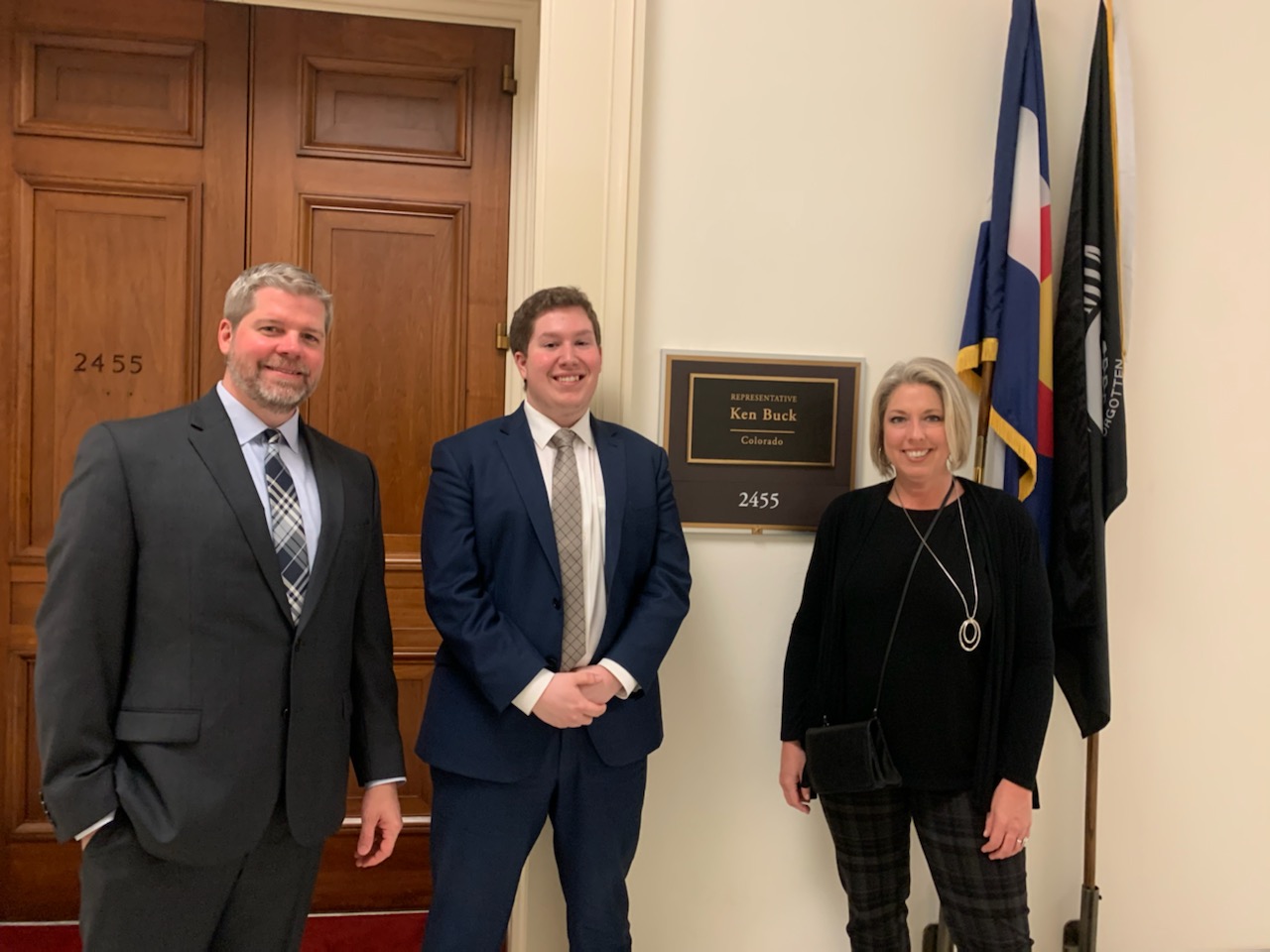 Our Senators and Representatives hear daily from lobbyists, global enterprises, financiers, and lawyers, but the voices of small business owners nationwide often get lost – or left out of the conversation completely. 
I really appreciated the opportunity Developed provided to mix and mingle with colleagues who share my journey. Not to mention the more impactful experience of explaining my point of view and opinions face-to-face with people who have the ability to influence the future of the App Economy. Thanks, ACT!