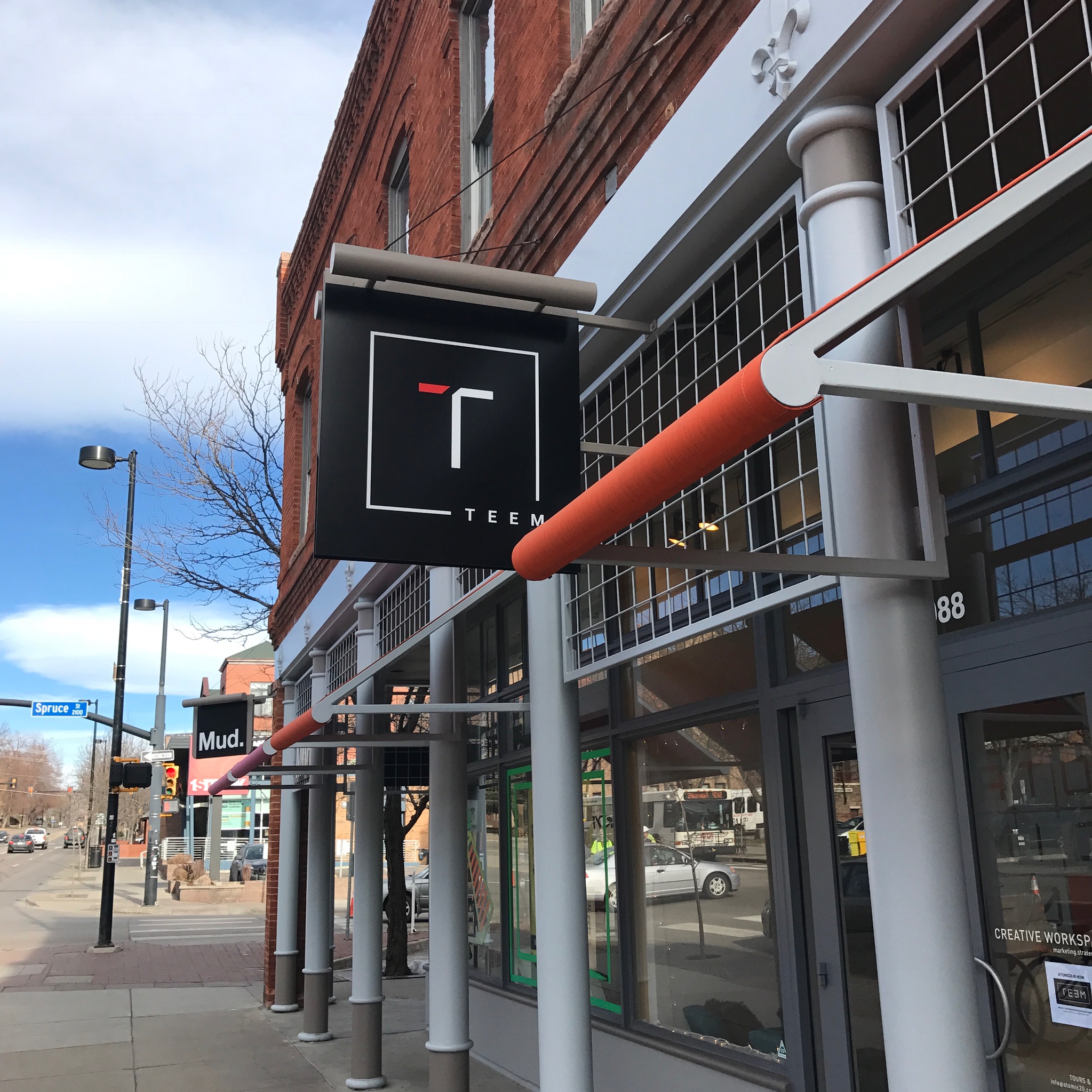 23 Mar

CREATIVE POWERHOUSE ATOMIC20 REBRANDS, LAUNCHES TEEM CREATIVE AND COLLECTIVE

We're finally formally announcing our rebrand to TEEM!  (Access a PDF PRESS RELEASE)
FOR IMMEDIATE RELEASE
Media Contact:
Pamela B. Stewart
Pamela@essenzacomm.com
303.570.1678
CREATIVE POWERHOUSE ATOMIC20 REBRANDS, LAUNCHES TEEM CREATIVE AND COLLECTIVE
Atomic20 passes legacy of success in providing high-level teams of on-demand marketing talent to new brand
(BOULDER, CO – March, 2017) — As brands are increasingly spending less on creative agencies and hefty fees for top talent, the emerging model of on-demand talent – hire what you need when you need it – is here to stay. Boulder's Atomic20 championed this from the onset, providing vetted high-level talent in areas such as branding, design, development and advertising to clients looking for flexibility and versatility on complicated projects. In an effort to build and expand on that model, Atomic20 is being reborn as TEEM, with two emphases – TEEM CREATIVE and TEEM COLLECTIVE.
TEEM CREATIVE will continue the legacy of Atomic20, providing a suite of creative services and strategic leadership for brands that want true partnership but need a nimble, scalable and efficient team to deliver impactful insights, branding, creative, content, digital services and development. TEEM draws from a pool of vetted, trusted specialists, and manages the process with a seasoned full-time account team.
While several tech upstarts are launching digital platforms to assist with workforce management, very few players are blending actual hands on talent-vetting, consultancy and service delivery with software. TEEM provides the critical human element needed to shepherd the creative process to a successful end result.
TEEM COLLECTIVE provides the hub where these teams interface, both physically and metaphorically. TEEM continues to operate on Broadway and Spruce in downtown Boulder, from a newly renovated and expanded work share space that houses up to 45 coworkers, with conference rooms, camaraderie and events.
"With our rebrand to TEEM, we are expanding our vision and mission, and leveraging things that we learned in the 'Petri dish' that was Atomic20," says TEEM CEO Trish Thomas. "We want companies who are skeptical of using on-demand talent – those who complain that freelance teams don't get their culture, are hard to manage, and are not immersed – to do an about face. Instead of hearing 'why would we do this?,' we aim to change the conversation to 'why wouldn't we do this?"
"What we are hearing, what we are seeing in our marketplace, is that complex, high-performing team assembly that is fast, reliable and collaborative is the gap," adds Thomas. "Everyone knows how to find a graphic designer to create a brochure, and everyone knows what a traditional agency engagement looks like. The idea of swarming senior-level independent talent across capabilities to execute a massive campaign is unexplored territory for most brands."
According to the 2016 Corporate On-Demand Talent Report by Work Market, on-demand talent is the "new normal." Of the companies surveyed, there is a clear trend toward hiring freelance teams as work dictates, citing flexibility, cost savings, and improving work quality as the reasoning. [1]
TEEMS's expanded space in the heart of Boulder, CO, a burgeoning hotbed for creatives, provides a modern, open work space format dynamically-designed to cultivate a feeling of community among professional freelance specialists who are attuned to transitioning quickly from one project and deadline to another. It allows team members to work both independently and collaboratively – through TEEM or ad hoc – on projects.
As TEEM evolves, the company will roll out additional tools, resources and services to support the new workforce model it is cultivating: one that is being driven by initiative-based high-performing teams comprised of individual specialists, whose joint goal is to deliver a premium product.
TEEM is continuing to build upon and leverage the legacy that Atomic20 created, and is proud to boast kudos from top leaders in business for its work.
"Working with TEEM on brand positioning, packaging, website and digital programming for ProYo was one of my best agency experiences ever," says Jane Miller, former CEO at both Rudi's Organic Bakery and ProYo Treats, a client of TEEM.  "TEEM quickly helped us articulate ProYo's brand essence and then assembled an amazing group of professionals to bring that essence to life.  Their model of tapping into their large freelance network brings together a trifecta of the best talent, on time and on budget."
---
TEEM is a Boulder-based company that provides on-demand, vetted, high-level creative talent in areas such as branding, design, and advertising to clients looking for flexibility and versatility on complicated projects.
For more information, visit www.helloteem.com. Follow @helloteem.