Bring the Conscious Cleanse to life through engaging video content, impactful education, community building and a new app.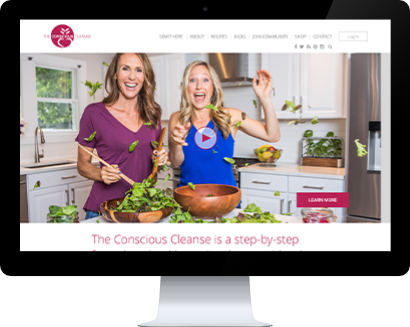 Scripted and produced 40 videos walking participants through each day, designed an app to allow the cleanse to be enjoyed any time – any where, and developed a website, online community, and connectivity tools.
Improved accessibility, knowledge-sharing and interaction throughout the Conscious Cleanse, greater digital engagement, and passionate community support.