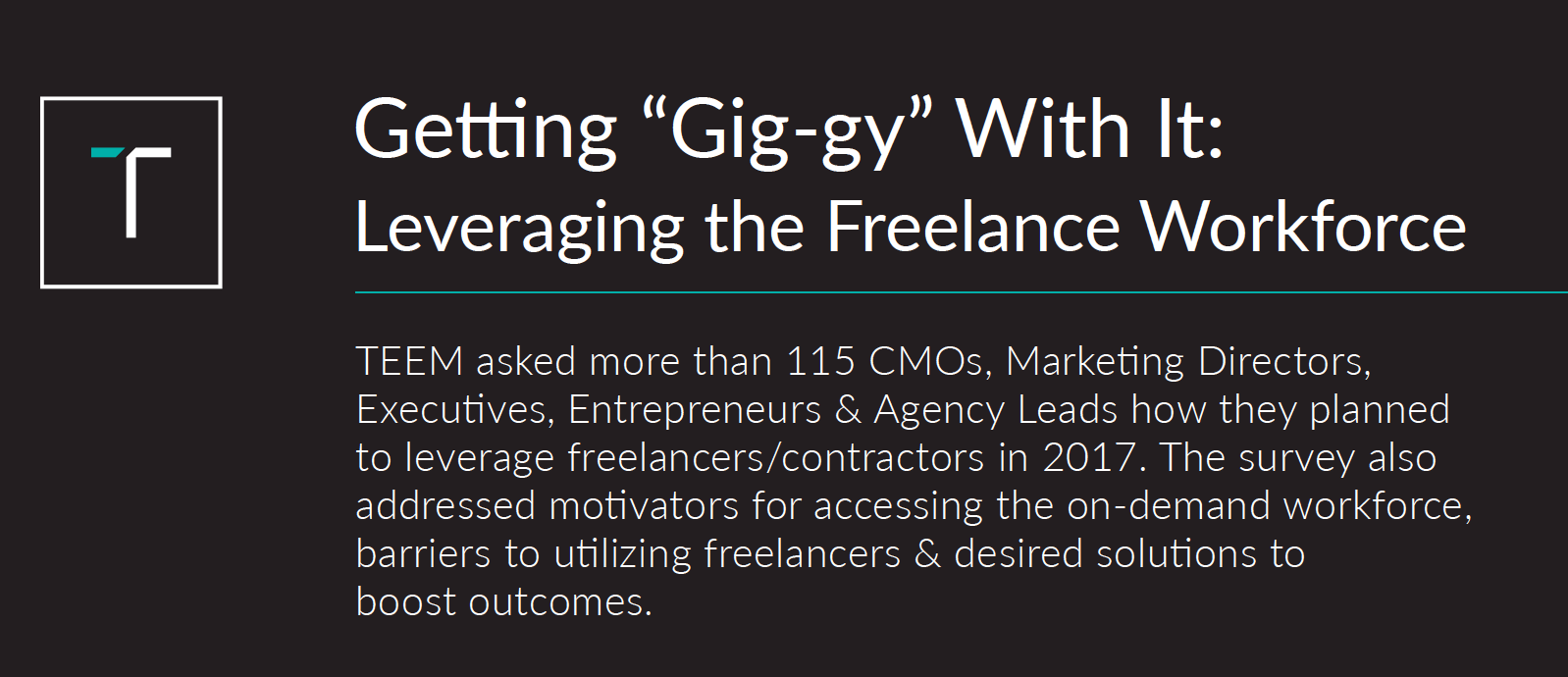 31 May

Getting "Gig-gy" With It: Leveraging the Freelance Workforce

TEEM asked more than 115 CMOs, Marketing Directors, Executives, Entrepreneurs & Agency Leads how they planned to leverage the freelance/contractor workforce in 2017. The survey also addressed motivators for accessing the on-demand workforce, barriers to utilizing freelancers & desired solutions to boost outcomes. Download our infographic for more on what we uncovered… 

Download Freelance Workforce InfoGraphic Over the last seven years we've perfected the art of complex team assembly.  And we have a stable of top-tier, senior talent across capabilities over 350 strong. Talk to TEEM about how we can assemble and engage proven freelance talent on your behalf.  Access the best, drive deliverables yourself, and only pay for what you need. Say hello to TEEM.  Follow us on social media to stay connected and hear more about how we leverage the freelance workforce!