The Final Post in our Three Part Series on COVID-19 Communication Dos and Don'ts
Trish Thomas, CEO, TEEM
The last question I've been hearing repeatedly about coronavirus communications is this:
What in the world do I say to investors and lenders?
The coronavirus epidemic has profoundly impacted financial markets, commercial lending, and consumer confidence. Publicly traded companies have very clear reporting obligations to their shareholders, but small businesses have to cope with their own unique challenges in terms of communicating with their investors and lenders.
There are several things to keep in mind when sharing updates and action steps with your financial partners:
Address near term challenges head-on.
The COVID-19 pandemic is presenting unforeseen and never-before-faced hurdles for businesses across the country. Your lenders and investors are aware of this! Don't attempt to sweep obstacles under the rug or hide your short term problems from key stakeholders.
Outline your present difficulties and a clear plan to address each of them. From cash shortfalls, to staff reductions, to supply chain gaps or purchase orders you can't fulfil, lay out what you face and how you plan to act.
And don't assume that your financial partners expect you to have all the answers either. Without being needy or eroding their confidence, highlight areas within their expertise or power to assist and let them participate in crafting a response, sourcing what you need, or introducing you to a new connection who can help.
Reaffirm your long term plans and opportunities.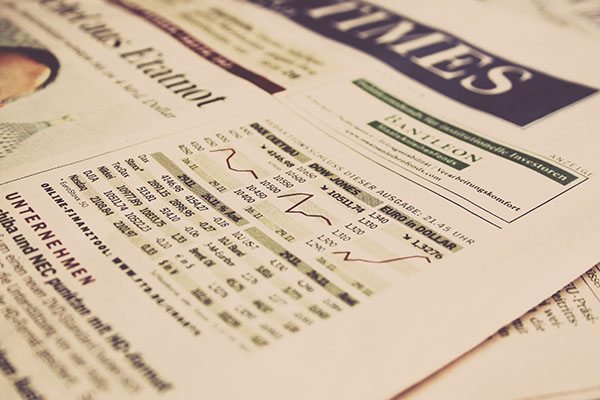 I know, a global pandemic can make it hard to see the big picture. But companies who survive the COVID-19 outbreak and thrive on the other side will largely do so by maintaining focus on the fundamentals and staying true to their mission and values.
As much as you may be tempted to only address the present, use every opportunity to reiterate to your lenders and investors why they believed in you in the first place. Reinforce your differentiators, look for bright spots in the marketplace, explain how your competitive advantages will help you when this crisis is over. This will increase their confidence in you as a leader and improve the likelihood of their support if it is required short term.
Always follow a problem with a possible solution.
Most of my friends in finance don't have an issue with helping a company solve a problem. They have an issue with being presented problems with no forethought into options or solutions.
Many companies will have to approach investors for fresh capital infusions or talk with lenders about requests to defer payments or increase their access to capital. How you go about these tough conversations can greatly improve the odds of getting the outcome you desire.
Anytime you bring a problem or request to a financial partner, be sure to clearly outline the why – why are you making this request and what, precisely, will their assistance accomplish? Also address:
When do you need their help to kick in, and when do you expect to be able to give them the return or repayment they expect?
How will the capital or new terms you seek help ensure a bright future for your company – or maybe just the ability to survive and fight another day?
What does the future hold? Will more help or concessions likely be required later? Is your request intended to cover you completely? How might they adjust their expectations going forward?
Keep open lines of communication.
It's easy to shut down when you're facing trying times as a leader. Our natural human response can lead us to pull inward, avoid difficult conversations, or hide bad news. In situations like the coronavirus outbreak, those instincts can alienate us from the people who can help us the most.
Now is the time to open up to your investors, partners, and lenders. Seek their help and advice, and gather intelligence on all available options as early as you can. And throughout the pandemic, whether things are going as planned or not, communicate clearly and often. Send more updates, have one-on-one conversations, and make sure that you are available as needed to advocate for yourself and your company.
---
I cannot think of a time in recent history when companies have faced a public relations minefield such as the coronavirus epidemic has presented. And in this technological era of constant communication and running conversations with millions on social media, the chances for a blunder have exponentially increased.
But by following the recommendations we've made in this blog series, you can help ensure that your internal communications earn the support of your team and your external communications increase the respect of your lenders, investors and partners. At the same time, you'll be able to see your sales and marketing efforts actually bearing fruit.
To close on a high note, kudos to some companies who are really doing it right:
Small examples, perhaps, but ample evidence that having a PR and communications playbook and making good decisions about sales and marketing tactics really does pay big dividends.
If there is anything we at TEEM can do for you, please don't hesitate to reach out. Whether you have a budget or not, we will try our best to assist. And if you have insights of your own to add to this blog series, please comment and share.
We all have to support each other during this strange rollercoaster ride.
Stay healthy out there. And chin up!
---
Join us in our COVID Comms Webinar with a panel of experts on Wednesday, April 29th at 5 pm MST. We will discuss these topics shared in our 3-Part Series on COVID-19 communication. Register here: https://zoom.us/webinar/register/WN_KoNAcAYgTUmeS7HJbOgqvg